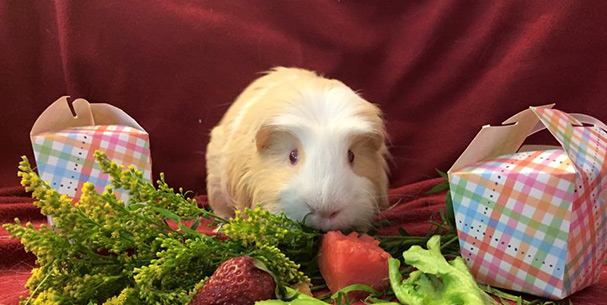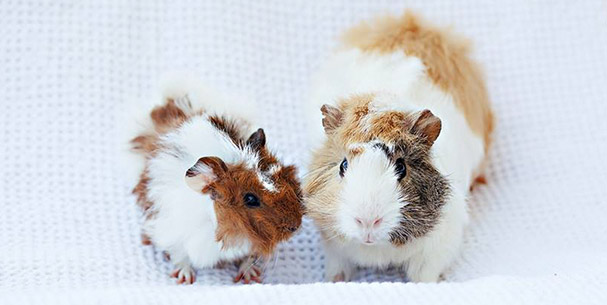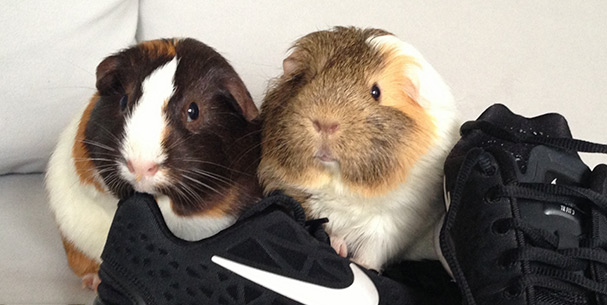 News & Events
Please check back for future events. We do adoptions all year round so please check our "Adopt" page to see our available piggies.
Past Events
Supply Day Fundraiser & Adoption Event
Sunday, November 1, 2015 at 1:00pm PDT
391 N Ash St, Orange, CA 92868
Pick up your pre-ordered timothy and orchard hay, and KM or Oxbow pellets. Come bring your piggies for boar cleanings, mani-pedis…and talk to experienced piggy people!

Ordering deadline was October 17 (event is November 1 from 1-3pm).

If you are interested in adopting, please email us beforehand to go through the application process. cavyhaven.adoptions@gmail. com

For questions on event day, call 626-375-8377.
Race for the Rescues
Please join my team at Race For The Rescues and help me raise funds to help save the lives of guinea pigs, dogs, cats and horses! By joining my team, you will get your very own personal fundraising page. With this page, you will be able to raise funds for this cause online! Together we can reach our goal! Our team needs you...what are you WOOFING FOR?
Team Cavy Haven…we wheek for those who can't speak!!
In the news
July 1, 2013
Small Animal Channel
Guinea Pig Pignic Sizzles With Excitement
With guinea pigs everywhere in sight, a kissing booth, contests and more, the third annual SoCal Guinea Pig Pignic delivered a fun-filled four hours for all who attended.
June 21, 2013
Small Animal Channel
Why The SoCal Guinea Pig Pignic Can't Be Missed
A veggie-eating contest, a costume contest, a guinea pig kissing booth, more than $10,000 in prizes at the raffles and auctions, a veterinary Q&A – these are just some reasons this guinea pig event on June 30 is a must-see.